My Top Travel Inspiration: Movie Edition
There are days when all I want is to jet off to somewhere new and exciting and there are days when all I want is to curl up in bed, pull the blinds, and do nothing all day. Either way there is an extensive list of movies, music, and books that I use to help ease my raging wanderlust or get myself motivated to do my best that day!
Here are six movies that I use to transport myself to foreign places and get pumped to be my best self in my present life so I can appreciate and be prepared for my future travels even more! (In no particular order. You can click on the movie titles to get to their IMDB page also.)
The one that started it all. I watched this in my 3rd year of university and immediately was hooked on the idea of traveling for long periods of time. Going everywhere and seeing everything on a budget while living out of a backpack. The interviews with the people this guy meets are so interesting and despite the different origins of each person they all decided to do the same thing. My people!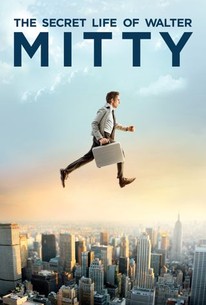 The scenery in this movie combined with the music really sets my dreams soaring! Iceland is on my top destinations list and the story of a boring guy stepping up to do what he put off many years ago is somewhat inspirational. I also downloaded the long-form trailer onto my phone if I need a quick pick-me-up! 
The National Geographic documentary made from videos people put of their lives onto YouTube. They asked people all over the world to document their life on July 24, 2010 so future generations can see what it was like to be alive on that day. They chose and put together clips of people living their ordinary lives all over the world and I love seeing how different we go about doing things but how similar our values, hopes, and dreams really are.
Corny, quirky, and completely enjoyable! I love how ridiculous this movie is and I adore the romance novelist main character who has to fly to Colombia to save her sister from kidnappers (meeting a handsome guy along the way of course)! She really has to get out of her comfort zone throughout the movie and that reminds me to get out there also.
Is any travel movie list complete without it? Seeing her eat her way through Italy and find herself in India and Bali gives you a taste of many different cultures in one movie! I can't watch it without eating pasta and I always have a craving to do yoga when it finishes. This movie is about finding yourself and that is usually pretty relevant to my life–especially right now during this very in-between segment between Japan and what's next. (What is next? It's still stressing me out! Can I just pop on over to India to meditate on it?!)
I love Julie Andrews, I love the music, I love the twirly dresses, and I would really love to go to Austria! I'll never forget my little Jr. high kids in Japan singing "Doe a Deer" adorably and I'm totally gonna be the person on the 'Sound of Music Tour' in Salzburg singing at the top of my lungs surrounded by embarrassed and annoyed people. I'm completely okay with that!
So there you have it! What movies inspire you? Is there a fabulous travel movie that I missed? Let me know in the comments!
Ja ne!
---
---